Hardware Image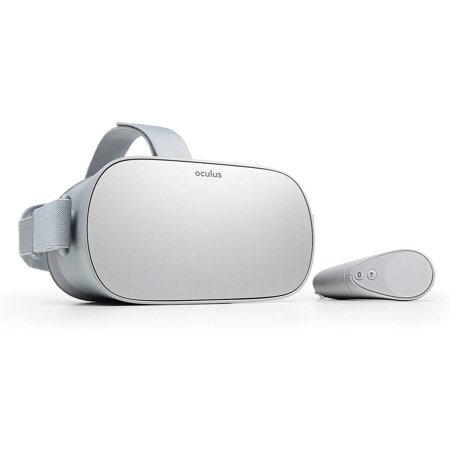 Description
Oculus Go is a stand alone virtual reality headset. It does not require connection with a phone or pc. It offers a state of the art visual experience to watch things in VR.
Headset
Headset can be adjusted using by loosening or tightening rubber straps on each side and top.
Creator/Manufacturer
Oculus (part of Facebook) partnered with Qualcomm and Xiaomi
Audio
Internal mics along with a 3.5mm headphone jack
Camera
3-Degrees-of-Freedom cameras
Battery
Around 2 hours of gaming from a full charge or about 2.5 hours of video according to Oculus's claimed battery measurements
Glass Space
There is a spacer for glasses available
Accessories Replacement
Replacement accessories available on Oculus's website
Date Hardware was Released with Starting Price
May 2018 for $199 (32GB) and $249 (64GB)
Further Comments
The Oculus Go is not portable. It must be connected to a PC.
Location on Campus
Foreign Languages Building G8C