Hardware Image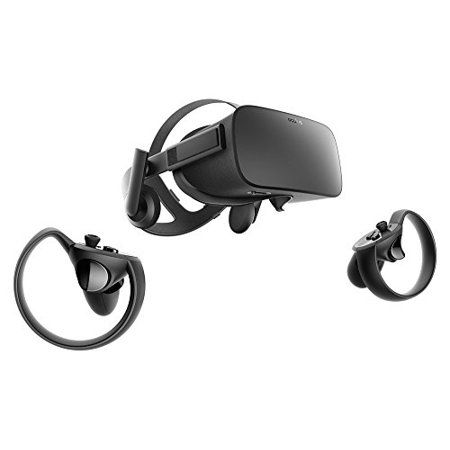 Description
Oculus Rift is a virtual reality headset that can be used to download games and activities across a wide range of genre. The Rift's advanced technology allows for a very immersive experience. The Oculus Touch controllers allows you to interact naturally with the virtual world.
Headset
One size fits all headset. Headband material stretches to fit users head
Creator/Manufacturer
Oculus (part of Facebook)
Audio
Head phone jack. "3D" headphones included
Camera
6DoF external Constellation camera
Battery
2 Hours gaming. 2 and a half hours with only video
Glass Space
Face piece provides a cushioning for face. In addition, it provides adequete space for users with glasses
Connection Cables
USB 2.0 or 3.0 Type B charging cable
Accessories
1. Controller (2 needed) ($99 for both) Sold Together 2. SteelSeries Bluetooth Gaming Controller ($38 on Amazon)
Accessories Replacement
Replacement accessories available on Oculus's website
Date Hardware was Released with Starting Price
Further Comments
Oculus Rift must be connected to a PC.
Location on Campus
Foreign Languages Building G8C